College Recruiting Made Easy.
Gain access to every resource we have to offer. A purchase of this bundle includes access to our revolutionary Prospect Placement Report, College Viability Analysis, 365 Day Access to our College Baseball and Academic Database, a free Virtual Combine Athlete Profile and more!
Let's Get Started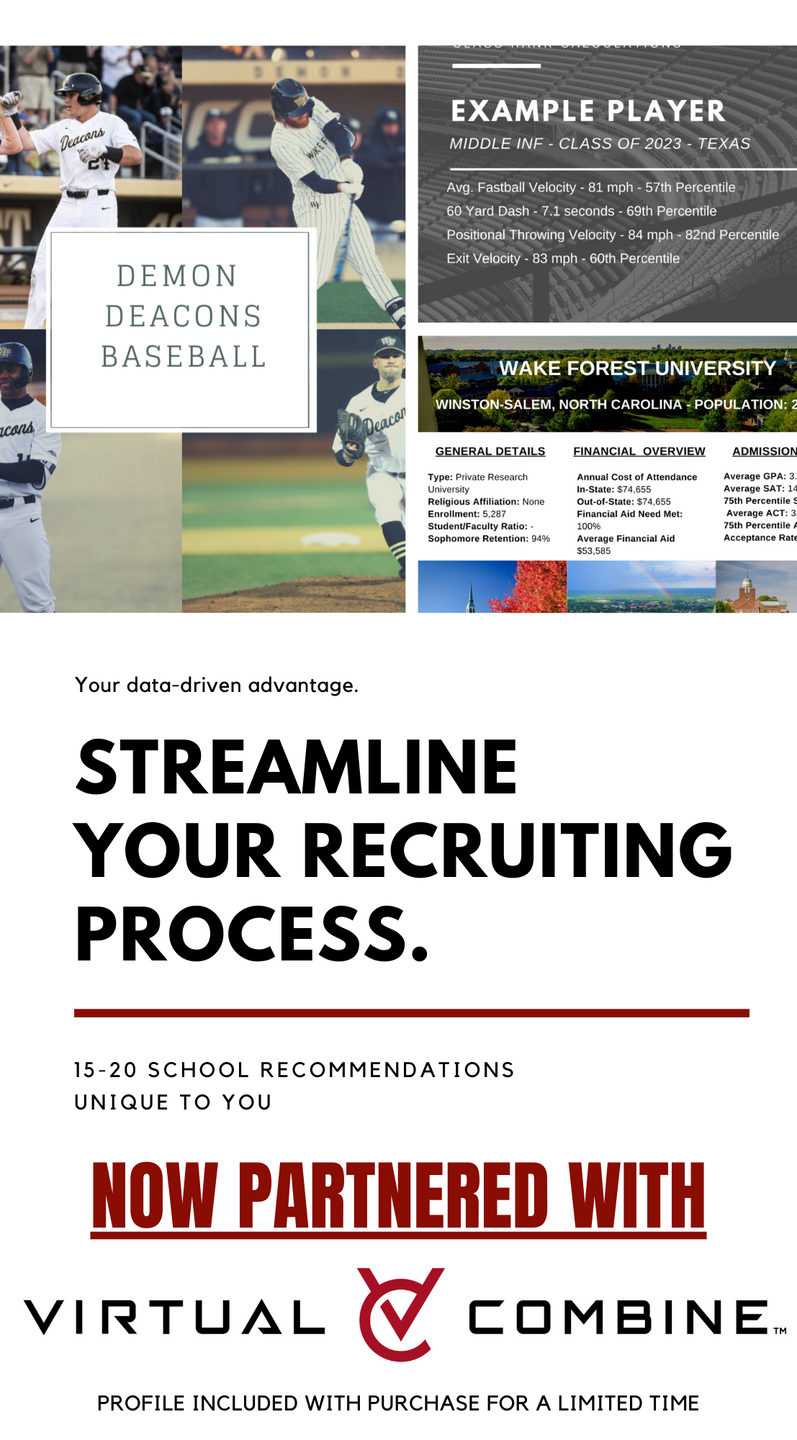 Prospect Placement Bundle
Only $400
Everything you need to succeed in the recruiting process and streamline your college offers.
Sign Up